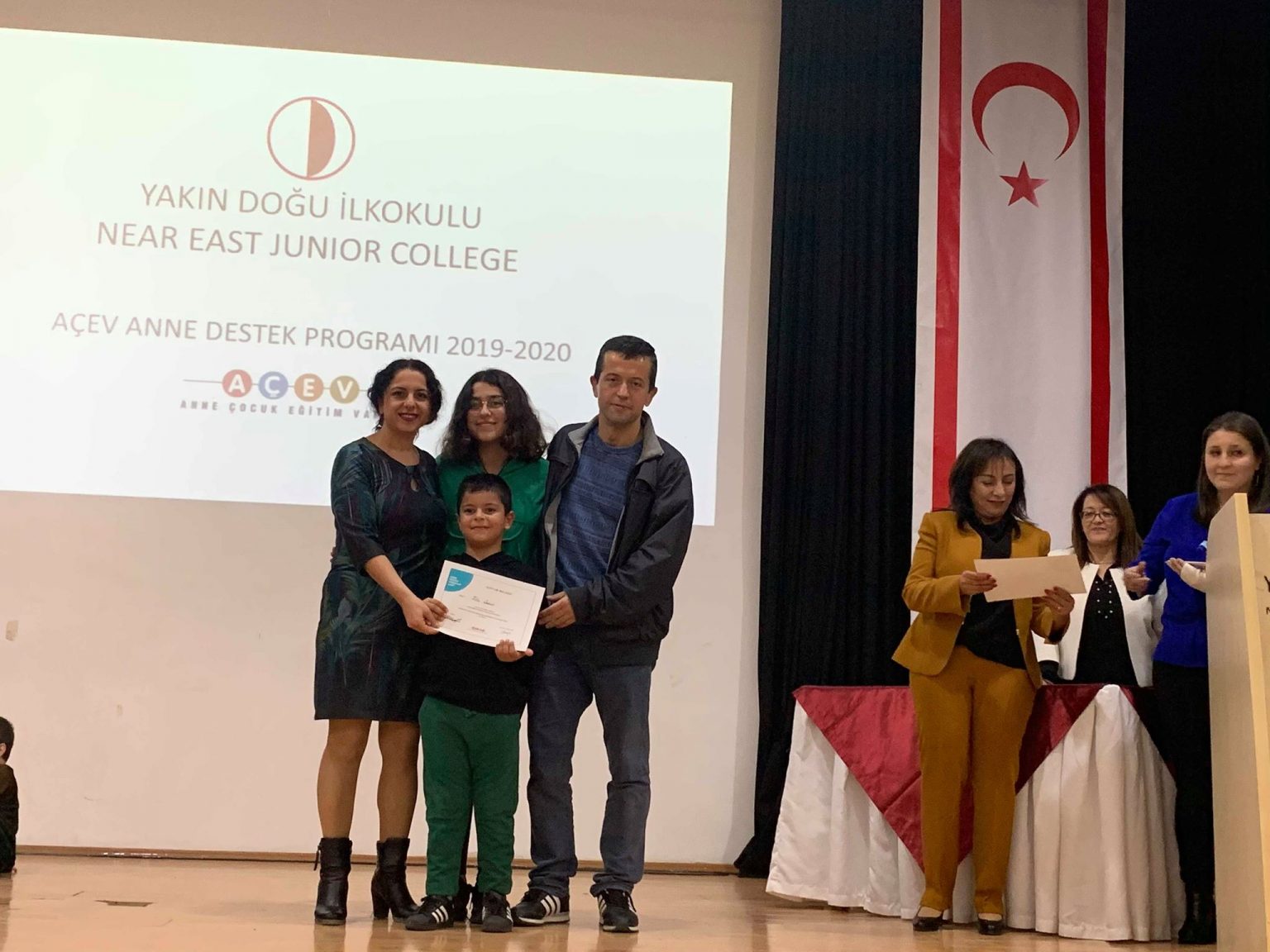 The Mother Support Program, which was implemented for the first time by Near East Primary School in collaboration with Mother Child Education Foundation (AÇEV) this year, came to an end after a 8-week lasting course.
The Mother Support Program that themed on Meetings with Mothers was realized with the participation of 80 mothers from Near East Primary School and 78 mothers from Near East Pre-School. The 8-week lasting program was focused on providing support to the parenting roles of the mothers, raising their awareness on the child development, strengthening their communications with their children, informing mothers about discipline practices and children's rights and about child's care and healthy life. In this aspect, the program was very fruitful and went beyond the expectations.
Throughout the 8-week lasting program designed for mothers with children between the ages of 3-6 and 7-11, trainings regarding increasing the self-confidence of the mothers while fulfilling their crucial role in the education of their children were implemented meticulously. In addition, suggestions were put forward to improve the educational aspect of the mothers and to help increase their sensitivity of the child's development and thus to create a supportive home environment.
It is aimed to equip each mother with optimum information required to raise her children with confidence and hope...
Sharing information about the Family Support Project, Ertan Aligüllü, Head of Near East Schools Elementary Education, stated that the Family Support Program had been launched by taking into consideration the importance of the child-parents relations in the proper development of the child.
Pointing out the importance of supporting the children particularly in the early childhood process in ensuring a happier, healthier and more successful life for them in future, Alligüllü expressed his views: " With Mother Support Program, which comprised trainings designed for mothers with children of different age groups, we have provided contribution to strengthen the mothers' support for the development of their children. We have received very positive feedback from the trainings we organized in collaboration with AÇEV. We have realized this program with the participation of 158 mothers in total. We think, this number will go further in the trainings to be held later".
At the end of the 8-week lasting Mother Support Program, mothers participating in the event were presented certificate of participation.