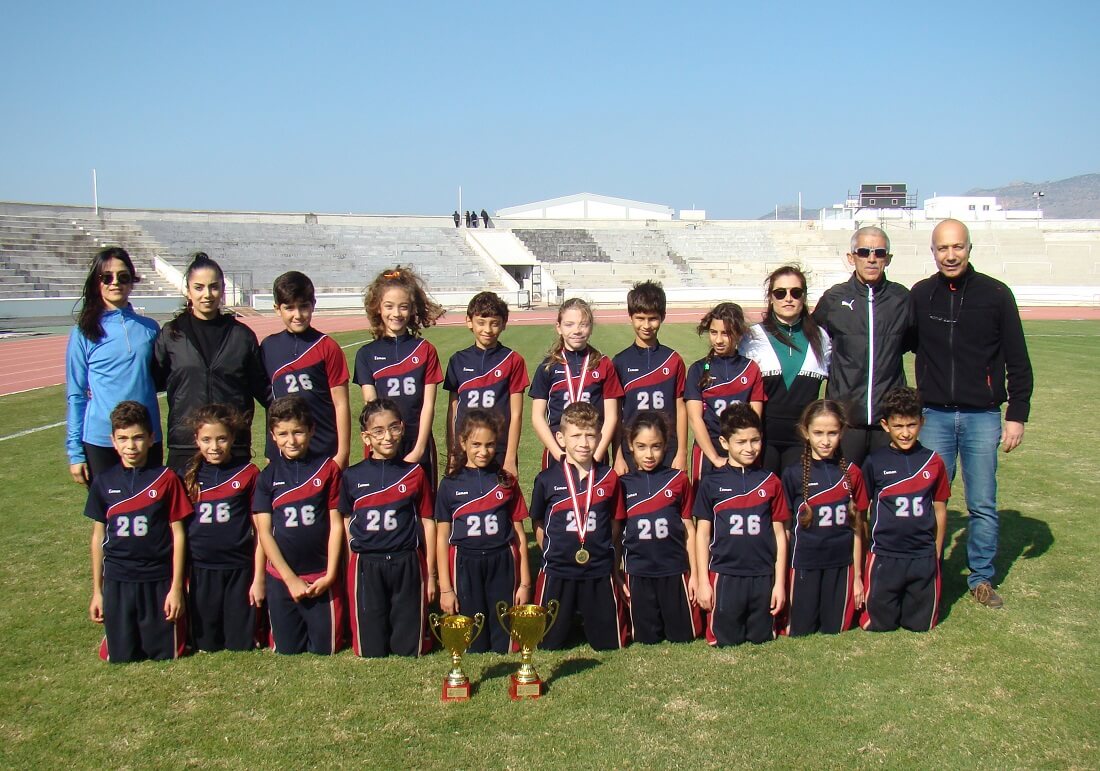 The Near East Elementary School Male Team came first, the Female Team came second at the November 15 2018 Republic Day races which was held within the framework of celebrations of the 35th anniversary of the Turkish Republic of Northern Cyprus.
In the race, which was traditionally held every year by the Federation of Athletics in both individual and team classes on 15 November in order to commemorate the foundation of the TRNC, the male team of the Near East Elementary School came first and the female team reached to second place.
In the general classification, Eliz Yeşilkuşak in girls and Ediz Yeşilkuşak in boys got the first places.
At the end of the races completed at the Atatürk Stadium, the winners were awarded by the officials.
Hasan Yükselen, the Principal of the Near East Primary School, who accepted the athletes after the competition, expressed his appreciation for this success and advised the students that the sports activities would help them to gain many more positive achievements in their academic success, personal and social development.