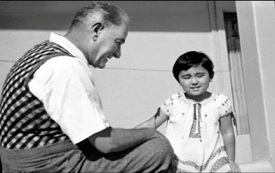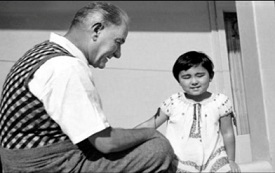 PSYCHOLOGICAL COUNSELLING AND GUIDANCE DEPARTMENT
"Every child needs help, hope and someone who believes in them."
Guidance Counselling Services at the Preschool: Getting to know the child in detail at a young age in terms of cognitive, social, emotional and motor skills to ensure the steps taken for their future are stronger and appropriate. In this context, our guidance teachers and special education specialists follow the development of our students one-on-one. They also aim to support the development of individual abilities and skills by supporting the cognitive, emotional, social and physical development of students. With the support of the class teachers, the Guidance Department follows the development of our students in five different areas of development (linguistic, cognitive, self-care, motor, social-emotional development). The data collected as a result of detailed observations and follow-ups are shared with parents during individual parent interviews. Any necessary support is given to our students according to decisions made as a result of these interviews.
Guidance Counselling Services at the Primary School: The guidance counsellors work with each new student to get to know them well and then they will continue working with them for five years in social skills classes which are part of the school programme. We aim to help students gain basic human values, to develop sensitivity to these values and to convert them into behaviour by applying values education within the scope of the social skills course. In addition to our children gaining social values with this programme, we aim to provide important skills such as creative thinking, the ability to establish a cause-and-effect relationship, problem solving and so on.
Another service provided by the guidance counsellors is to provide special education courses designed especially in accordance with their individual characteristics and needs.
Every child learns, sometimes at a different time and sometimes in a different way… Our aim is to reveal the potential of our students in the best possible way. When providing our support, importance is given to the learning speed, the perception level and learning characteristics of our students. In order to get the best results in this process, our special education teachers work in harmony with the students' families, class teachers and guidance counsellors.